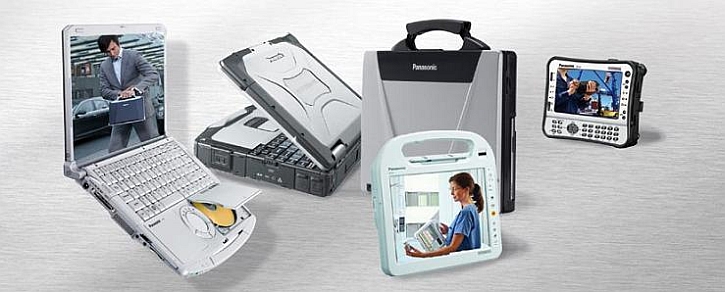 Toughbook Extended Warranty
Overview
Panasonic's Extended Warranty provides your Toughbook Computers with up to an additional two years of Panasonic's excellent Standard Warranty coverage. All Panasonic Toughbook Computers come with their 3-Year Limited Standard Warranty. With their Extended Warranty, Panasonic offers coverage extensions for Toughbook Computers that will be in use past the expiration of the original Standard Warranty. This warranty makes it easy for your organisation to keep Toughbook Computers in the field longer. The Extended Warranty Program covers all repair issues in the exact same manner as the Standard Warranty.
Warranty Benefits
Reduce the turnaround time for your Toughbook Computer repairs.
Keep your mobile workforce productive by streamlining the repair process.
Reduce administrative costs caused by out-of-warranty repairs and shipping charges.
Enhance your organisation's budget management process.
Warranty Description
Extended Warranty coverage must be purchased as part of the original Toughbook sale by a Panasonic representative, or within 30 days. All system components are covered. The Extended Warranty does not include items such as accessories, batteries, consumables, optional extras, etc. A complete list of the model and serial numbers must be submitted at the time of purchase. This warranty only covers failures due to defects in materials or workmanship that occur during normal use. It does not cover damage which occurs in shipment; failures which are caused by software or virus issues; operational systems or application corruptions; products not supplied by Panasonic, or failures which result from installation, alteration, accident, misuse, introduction of liquid or other foreign matter into the unit; damage that is attributable to acts of God, abuse and neglect. Additionally, improper maintenance, modification or service by any party other than a Panasonic Service Centre or authorised Panasonic Service Provider will render the warranty void. (Please refer to the terms and conditions in the Service Manual for a complete description.)
Warranty Procedure
If there is a claim and the Toughbook is faulty, please contact the Panasonic Helpdesk.
For service under this contract, customers must provide the Panasonic Helpdesk with the company details and the full model and serial number of the unit.
A repair reference number will be issued and the collection of the faulty unit will be arranged.
A claim for a free of charge repair under warranty is subject to an inspection of the Panasonic Service Centre. (For further information please refer to the terms and conditions in the Service Manual.)
The unit will be repaired at the Panasonic Service Centre and after completion returned to the sender via the courier of Panasonic.
Shipments outside the EU are chargeable.
Pricing Information
Extended Warranty

| | | |
| --- | --- | --- |
| Part Number | Description | Price* |
| CF-LESPEW5 | Warranty Extension from 3 to 5 years | £129.00 |
*Extended Warranty coverage must be purchased as part of the original Toughbook Computer sale. Specifications are subject to change without notice. Please note that all prices shown are exclusive of VAT.