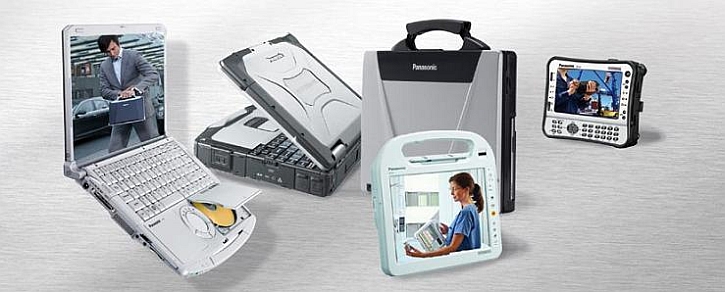 Data Security Warranty
Overview
Panasonic's Data Security Warranty offers the ultimate in tracking, managing and protecting digital assets for complete computer security. Panasonic is a preferred provider of Computrace One® by Absolute Software. Using any type of Internet connection, you can centrally manage your Toughbook Computers within a single interface. You can identify any Toughbook Computers that have gone missing, enforce software policies, and maintain a fleet of optimally running devices. If a Toughbook Computer is reported missing or stolen, Computrace One® can help you recover your Toughbook Computer via the Absolute Recovery Team.
Warranty Benefits
Embedded in the BIOS firmware.
Remove sensitive data at computer end of life or lease.
Monitor computers on an internet map as they change hands and move through your organisation.
Generate asset reports for upgrades, rollouts and computer retirement.
View daily reports on unauthorised software use and hardware changes.
Warranty Description
Computrace One® by Absolute Software allow Panasonic corporate customers to centrally manage and protect their IT assets within a single interface:
IT Asset Management
Manage Toughbooks regardless if a device is on or off the company network. Monitor changes in asset information including user identification, physical location, and the installation of software/hardware that may not comply with company regulations.
Data & Device Security
Delete data on missing Toughbooks and produce an audit log of the deleted files to prove compliance with government and corporate regulations. Set alerts to be notified if non-compliance activities occur, including initiating a process to wipe a device clean if pre-set criteria is met or using the Device-Freeze-Feature to freeze a computer.
Theft Recovery
The Absolute Theft Recovery team will forensically mine a stolen computer over the internet using a variety of procedures including key captures, registry and file scanning, geolocation, and other investigative techniques to determine who has the computer and what they're doing with it. Most importantly, Absolute will use a technology to pinpoint the physical location of the computer and work closely with local police to recover it.
Warranty Procedure
If there is a claim on a stolen Toughbook please contact the Panasonic Helpdesk on 08709 079 079.
For service under this contract, customers must provide the Panasonic Helpdesk with the company details and the full model and serial number of the unit.
A service reference number will be issued and the claim will be notified to the Absolute Customer Center.
Pricing Information
Security

| | | |
| --- | --- | --- |
| Part Number | Description | Price* |
| PCPE-CT136 | Computrace One® Data Security - 3 years | £113.20 |
| PCPE-CT148 | Computrace One® Data Security - 4 years | £136.80 |
| PCPE-CT160 | Computrace One® Data Security - 5 years | £160.50 |
*Data Security Warranty must be purchased as part of the original Toughbook Computer sale. Specifications are subject to change without notice. Please note that all prices shown are exclusive of VAT.