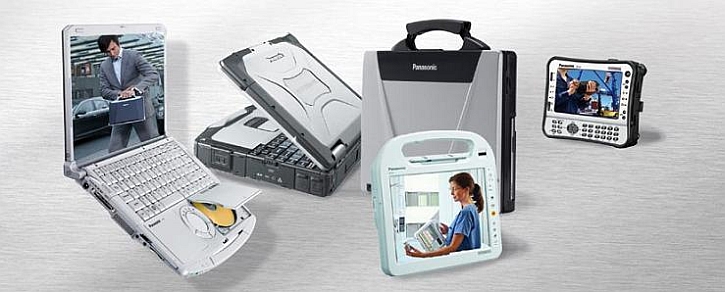 Hard Drive Warranty
Overview
Panasonic's Hard Drive Warranty allows your organisation to keep the hard drive when they send out a replacement hard drive to your user, or when your computer needs to be sent to their Panasonic Service Centre. This ensures the security of sensitive data. Typically, their Warranty Exchange Program requires your user to return the replaced part. The Hard Drive Warranty eliminates that requirement.
Warranty Benefits
Ensure the security of sensitive data at your organisation's location by keeping the hard drive.
Simplify the technical support process for your organisation's users when they need a replacement hard drive.
Reduce administrative costs associated with getting hard drive replacements to your users.
Warranty Description
With this warranty, the user will receive a replacement hard drive. When users call the Panasonic Service Centre, a representative will identify any issues impacting the operation of your user's hard drive. Toughbook Computers covered under this warranty are eligible to receive up to 5% failures of an organisation's total number of Toughbooks per year. When the number of replaced hard drives exceeds 5%, Panasonic reserves the right to investigate the reason for the failures. Under the Hard Drive Warranty, Panasonic will ship a hard drive to the user on free of charge base.
If the issue is not resolved after your user receives the replacement hard drive, the computer with the replacement hard drive will need to be sent into their Panasonic Service Centre for repair. The replacement hard drive that was not the cause of the problem must be returned to their center with the Computer that is sent in for repair to prevent your organisation from receiving a bill for the hard drive. The Hard Drive Warranty coverage does not require the return of the hard drive. In-warranty repairs on any item other than the hard drive will be covered by their Standard Warranty.
Warranty Procedure
If there is a claim and the HDD is faulty, please contact the Panasonic Helpdesk on 0845 389 2709.
For service under this contract, customers must provide the Panasonic Helpdesk with the company details and the full model and serial number of the unit.
After the warranty information has been verified by their helpdesk, a replacement HDD will be sent directly to the provided address via the courier of Panasonic.
Shipments outside the EU are chargeable.
Pricing Information
Hard Drive Warranty

| | | |
| --- | --- | --- |
| Part Number | Description | Price* |
| CF-LESPHDEW3 | 3 years Hard Drive Warranty | £40.25 |
| CF-LESPHDEW4 | 4 years Hard Drive Warranty | £61.00 |
| CF-LESPHDEW5 | 5 years Hard Drive Warranty | £81.65 |
*Hard Drive Warranty coverage must be purchased as part of the original Toughbook Computer sale. Specifications are subject to change without notice. SSD's are excluded from this warranty. Please note that all prices shown are exclusive of VAT.