About Ultima Computers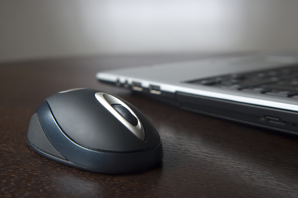 Ultima Computers was established in 2000 to provide IT support services to SMEs throughout Kent and Sussex. Since then, we have added structured cabling, telephone systems and ruggedised computer hardware to our portfolio of services and products.
Based near Tunbridge Wells, on the Kent and East Sussex border, we provide IT support services to a wide range of organisations across the South-East. We are highly experienced in computer hardware and software and have a keen appreciation of the problems and risks that companies and users face everyday.
We are a Siemon Cabling System Certified Installer company, assuring multi-site and multi-national customers consistent quality and the best performance standards anywhere in the world. Established in 1903, Siemon is an industry leader specializing in the manufacture and innovation of high quality, high-performance network cabling solutions. Headquartered in Connecticut, USA, Siemon offers the most comprehensive suite of copper and fibre cabling systems available. Unsurprisingly, Siemon only partners with the highest quality contractors.
We are BICSI Corporate members. BICSI is a professional association supporting the information transport systems (ITS) industry with information, education and knowledge assessment for individuals and companies.
Ultima is a Certified Channel Partner of Aastra Telecom. As a leading global enterprise communications provider, Aastra delivers business communication solutions that truly shine above the rest. Entirely dedicated to enterprise communications, Aastra offers one of the most complete portfolios of unified communications solutions individually tailored to satisfy its customers' requirements.
We are a leading supplier of the Panasonic Toughbook range of ruggedised computers. The ruggedised laptops have been developed so they are resistant against water, dust, dirt, heat, humidity and cold temperatures. There are less expensive notebooks in the market, so why do customers choose Panasonic Toughbooks? Because, usually, when things fall down, they break – however Panasonic's fully ruggedized Toughbooks can withstand a fall from 90 cm without damage.
Whatever your need, we are here to help. Our team of experienced and highly skilled individuals are dedicated to providing the highest levels of customer satisfaction.