Infocase Inversion Strap Kit PCPE-INFX1SS
Adjustable Shoulder Strap for Toughpad FZ-E1 & FZ-X1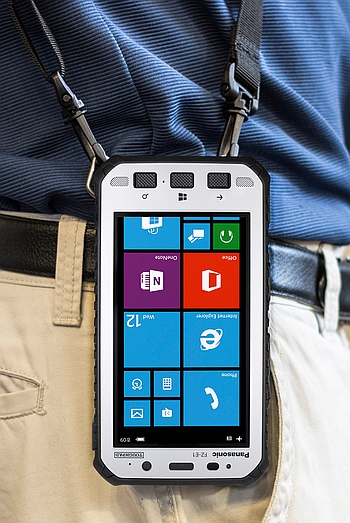 Benefit from the convenience, security and increased productivity this adjustable shoulder strap provides. Enjoy increased ergonomic productivity and availability with your Toughpad always within easy reach.
The versatile, lightweight design can be quickly clipped to, or removed from your Toughpad with ease with this ergonomic 56" adjustable shoulder strap kit. The size of the Toughmate FZ-X1/E1 shoulder strap kit compliments the compact form factor of the Toughpad.
The Toughmate FZ-X1/E1 shoulder strap kit includes shoulder strap and attachment hardware (FZ-WCRX112).
Infocase Inversion Strap Kit PCPE-INFX1SS

| | | |
| --- | --- | --- |
| Model Number | Description | Price* |
| PCPE-INFX1SS | Infocase Inversion Strap Kit for Toughpad FZ-E1 & FZ-X1 | £31.00 |
*Please note all prices shown are exclusive of VAT

Infocase Inversion Strap Kit PCPE-INFX1SS Specification

| | |
| --- | --- |
| Item | Description |
| Product Dimensions | 25.4 x 1422 x 12.7mm (1.0 x 56.0 x 0.5") |
| Weight | 0.09 kg (0.2 lb) |
| Materials | Nylon |
This Infocase Inversion Strap Kit is compatible with the following Toughpads:

Panasonic Toughpad FZ-E1
Panasonic Toughpad FZ-X1